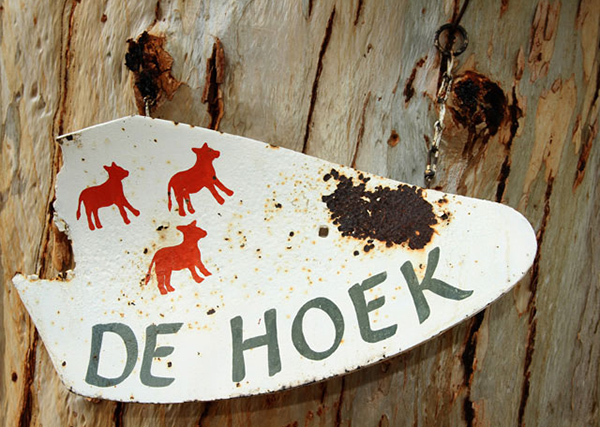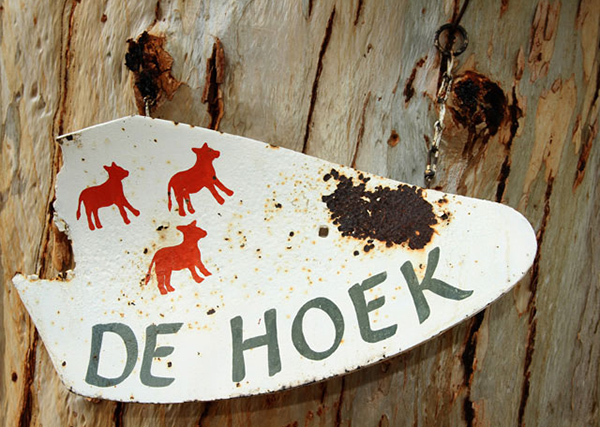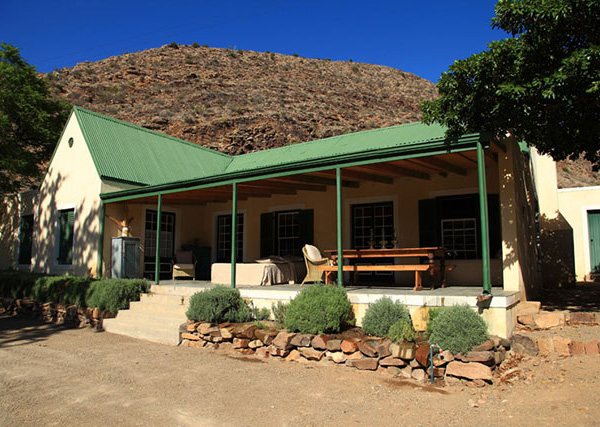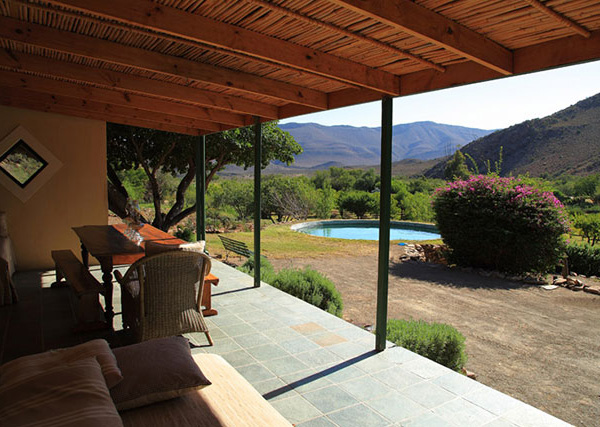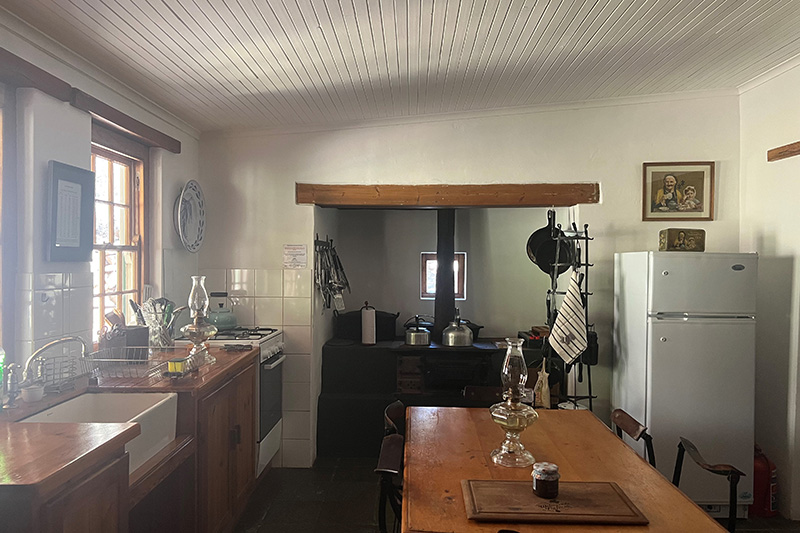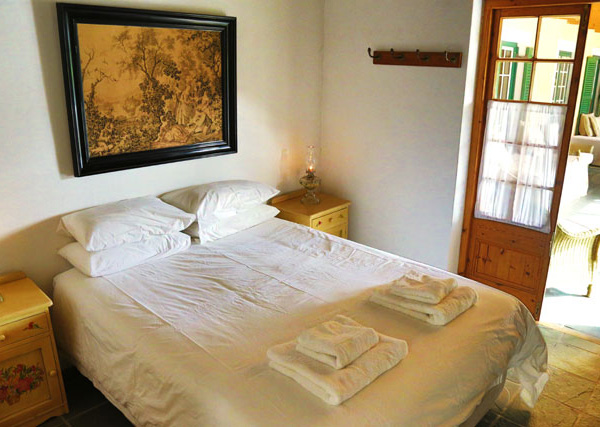 De Hoek
De Hoek offers luxury, upmarket accommodation with 3 bedrooms and 3 bathrooms. The weary soul can find rest on the vast stoep, gaze at the sunset or relax in front of a fire on a cold winter's night. Romantic lamp light enfolds everything in a rosy glow; the sputter of the wicks put you to sleep.
Early mornings will find you in the orchards, picking fruit for breakfast or making a few bottles of preserves. In summer the pool provides relief from the heat and beckons you to take a midnight swim.
Facilities
Like all our houses, it has no electricity but is fully equipped with paraffin lamps, a gas stove, a gas fridge and a gas geysers. All linen and towels are provided, as well as firewood. There is a portable braai, as well as an outside pizza oven.
De Hoek is peaceful, private, and perfect.